How often do you pull out your phone to search for nearby cafés and restaurants when you and your friends are out and about but aren't sure where to go? Just think of the money you would lose if your name didn't appear in one of those possibilities.
Regardless of the industry, a company's internet presence may significantly affect how successful it is. Several companies today are still unaware that the bulk of their clients will visit their website prior to completing a purchase.
It's probably a lot if you stop to think about it for a second. Imagine how things may develop over the next 10 years given that the average UK resident spends almost a day a week online—more than double what they did ten years ago.
You might be losing out on the numerous advantages going online gives businesses of all kinds if your company doesn't already have an online presence or if you're in the process of launching your own brand-new exciting business endeavour and creating a website isn't on your to-do list.
Some of the reasons to have an online presence as a business are:
1. Gain credibility
Customers are more inclined to trust your company when they arrive at a professional website, which provides your firm immediate credibility. Being online gives your company access to a wide range of chances to strengthen this trust, such through online reviews and testimonials.
The first thing that any customer does is that they open up the website to check the validity and trust the company. If you have an online presence, along with reviews, there is a chance that you have been validated by the customers. This will gain credibility for your website
Without a website, customers could doubt your company's validity. Having a website gives you the chance to make a fantastic first impression and reassure potential customers that you are a legitimate company.
2. Brand
One of the most crucial things you can do is present your brand to potential buyers. Customers are more likely to buy from you if you are clear about who you are, what you stand for, and what you represent.
Zomato and Swiggy build a brand value faster than FoodPanda or Uber Eats couldn't establish. The brand dominance by these two is so high that EatSure is barely surviving in the market. It was the brand dominance of these two that made it difficult for Uber Eats to exist separately and it had to merge with Zomato.
Also, this might help you stand out from the crowd. It may be quite difficult to accomplish this without a website since customers will find it difficult to get trustworthy and high-quality information about your company.
3. Cost Effective
Traditional methods of promoting for your small business can be expensive as well as productive. Print, radio, and television advertisements can be extremely effective forms of business promotion, but they often have high costs. You receive far more for your money when you move your small business online since a website is significantly less expensive to create and maintain and reaches an even larger audience than traditional marketing techniques.
The money received for an eCommerce transaction pays for the item, web hosting, shopping cart software, distribution and little else. The cost overall of maintaining a virtual store is far less than that of a brick-and-mortar store.
4. Organic Traffic
If you are online and have a website that is optimised for SEO, you may appear in Google search results. This implies that there is a possibility that your website may appear in the search results when people are looking for a certain item or service. You have the chance to significantly grow your consumer base as a result.
The amount of attention that any company can get based on just the traffic is a lot more than brick and mortar store. Edelweiss Bakery lacked offline and online traffic. For that reason, they had to go online. Their efforts enhanced the organic traffic and ranking places for numerous terms. Mobile organic traffic grew by 460%, from 171 monthly hits to 785.
5. Customer Service
Many companies receive calls from potential consumers or current clients with straightforward inquiries regarding the company's location and operating hours. When you don't return a call, the client is not satisfied. These calls may be cut down, and internal productivity can go up. Also, it enables users to access pertinent information without having to contact, which enhances their overall user experience.
The availability of assistance throughout the day makes your customer feel that if any sort of problem arises, there is someone always present who would help them resolve their issues. They won't have to deal with their issues by themselves.
The internet enables us to shop outside of regular business hours, whether you like to check what time the stores open in the morning or prefer to look for the ideal present for your brother in the evening. With a website, clients may visit your company whenever they want.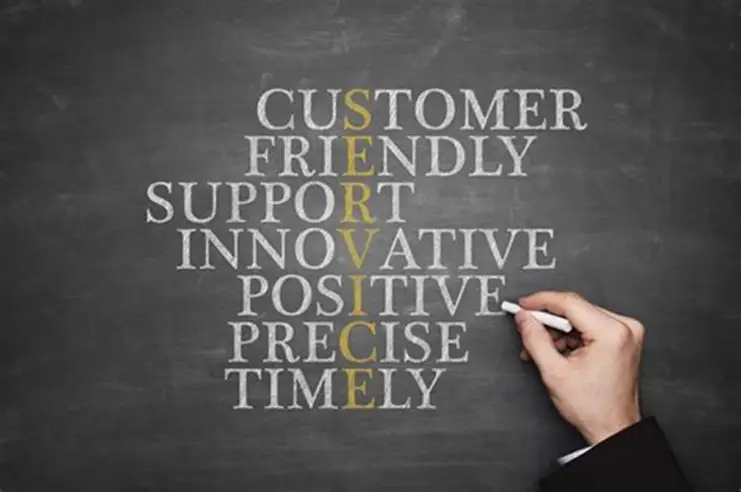 6. Low Operations cost
You don't need a warehouse, inventory, transportation equipment, or personnel to move your business online. The transition is so seamless that all you need to do is market your online store's identical goods to a large number of buyers. Not only this, but the shipment time is also shortened by suppliers sending goods directly to customers. As a consequence, your clients are pleased, and the operations are simplified by fewer paperwork.
7. Digital Marketing
Digital Marketing has changed the world by making it open to various opportunities to the sellers and customers. Every business that has gone online has constantly seen the change. By optimising the search engine and working on the keywords, they have gained visibility as well as accessibility to the world.
You'll probably want to drive visitors to a website or landing page if you want to use digital marketing to boost leads and expand your business. Use historical website traffic to efficiently accomplish this, target the most qualified clients, and maximise the return on your advertising investment. As this cannot be set up after the fact, it is better to launch your website as soon as possible, even if you have no immediate plans to run advertisements.
8. Boundless Business
You cannot dispute the reality that physical and mortar shops are unable to appeal to a global audience. Online retailers have a wider audience than traditional stores, which are exclusively accessible to locals. And now I'm going to discuss some additional advantages of having a website.
The benefit of doing business online is that you may communicate with clients all around the world. You may find this disrespectful, but if you aren't considering how your company will expand, you aren't really conducting business. Taking your company online might be seen as a step towards business expansion.
It is impossible to overlook the significance of internet commerce in the present environment. It's the same as saying "no" to your company's expansion if you turn a blind eye to the advantages of operating an internet business. So stop wasting time and take advantage of what the internet has to offer your company!
Consumers' buying tastes have changed as a result of the epidemic. Moreover, demand from customers throughout the Christmas season is also at an all-time high. With Marketplace solutions and Magento extensions, you can now convert online selling and get an experience of an e-commerce marketplace.
The process of using digital technologies to create new business processes, cultures, and consumer experiences—or alter current ones—in order to satisfy shifting business and market requirements is known as digital transformation. Digital transformation refers to this rethinking of company in the digital era. For you to embark on this digital transformation journey, we here at Tychons Solutions are here to help you out. With an impressive team of Magento and Shopify developers, we will make going online way easier than it has ever been.